Made in the USA
Our box is made in the USA and shipped from Indianapolis, Indiana.

Over 29,395 shipped orders
We've made as many happy customers as the number of orders we've shipped.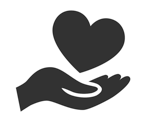 Giving Back
Every year, we create a special project where the finished item can be given to charities.
© Copyright Crochet Surprise